We're improving the confidence of individuals through the use of horses and other farm animals.
Through the undeniable power of our furry friends, we are harnessing an unprecedented level of confidence in people! Horses and other farm critters provide us with innocence, joy, and a renewed sense of self-worth. Let's connect through man's oldest companion – animals - to build healthier mindsets today.
Through agricultural education, we provide an encouraging environment for our students to belong, discover their potential and thrive!
Jim and Lisa Hartley
Enjoy the farm
in 4 ways.

Our average visitor rating is 5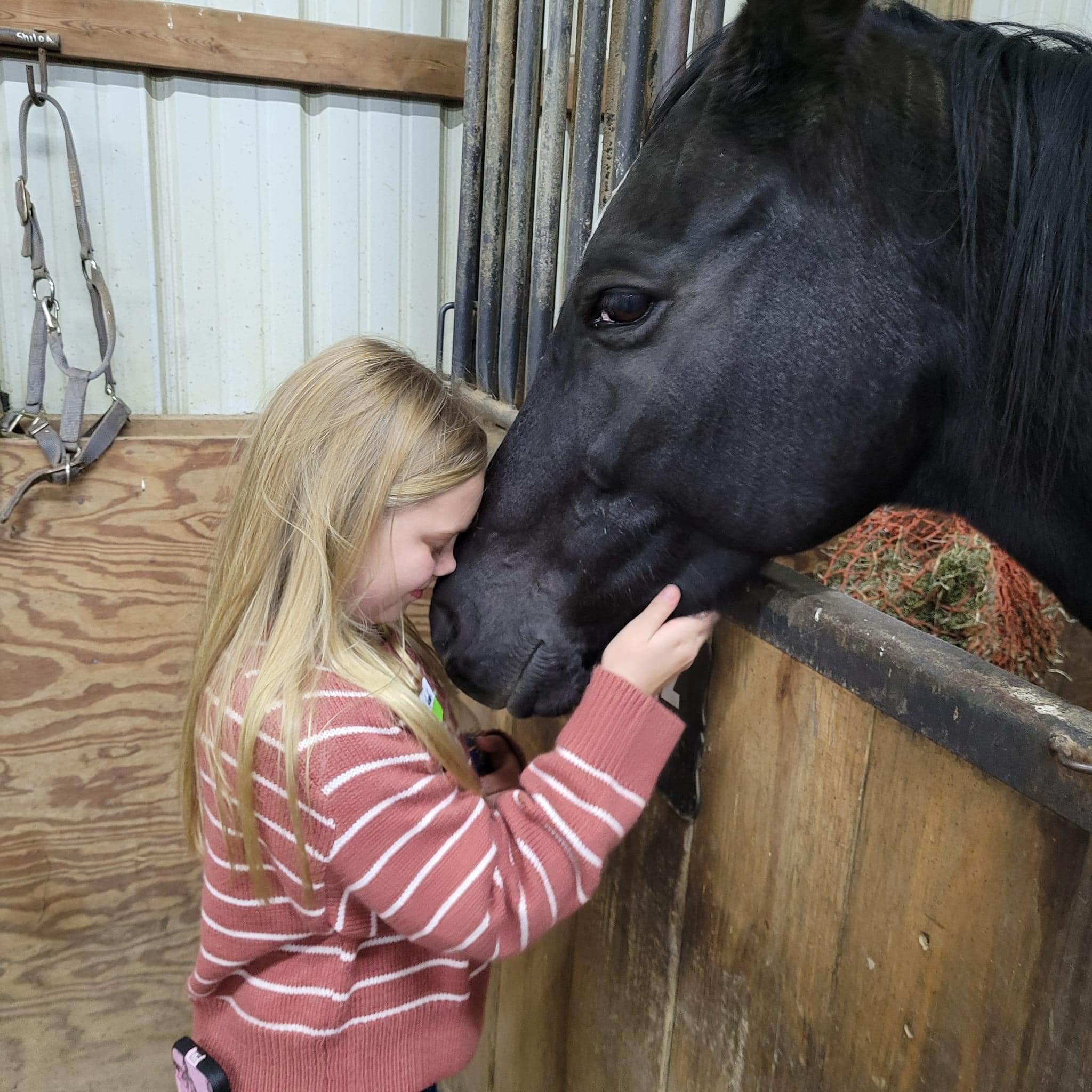 Volunteer of the Month:
Coming soon!
We're celebrating our remarkable volunteer of the month at Heart of a Warrior Farm! Here's to an individual who truly embodies what it means to give selflessly and help others with open arms. Let's show them some love!
Planning a trip
to see us?
Take a break from everyday life and come visit our happy farm family! Spend some time with the horses, chickens, mini donkey, barn cats, and even the friendly farm dog. Or if you just want to relax in nature for a bit - we've got plenty of fresh air waiting for ya'.