We're improving the confidence of individuals through the use of horses and other farm animals.
Through the undeniable power of our furry friends, we are harnessing an unprecedented level of confidence in people! Horses and other farm critters provide us with innocence, joy and a renewed sense of self-worth. Let's connect through man's oldest companion – animals - to build healthier mindsets today.
Through agricultural education, we provide an encouraging environment for our students to belong, discover their potential and thrive!
Jim and Lisa Hartley
Enjoy the farm
in 3 ways.
Our farm is constantly seeking helping hands to make a difference! If you'd like to lend us your support, there are plenty of tasks available each day - from emptying and filling water buckets, loading hay bales or cleaning stalls - all the way up to bathing horses and repairing fences. Whatever contribution you can provide will be greatly appreciated!
Get ready to saddle up! We're thrilled to offer general riding lessons for all ages, so anybody can experience the magic of horses. From learning how to care and build relationships with these majestic animals, as well as tacking them and leading them around - you'll soon have the skills needed become a rider in no time!.
Come explore the farm and get up close with our furry friends! Between the horses, chickens, mini donkey, barn cats and dog we guarantee you'll find yourself lost in all of their cuteness. Enjoy some countryside fresh air while taking it all in - come stop by today!

Our average visitor rating is 5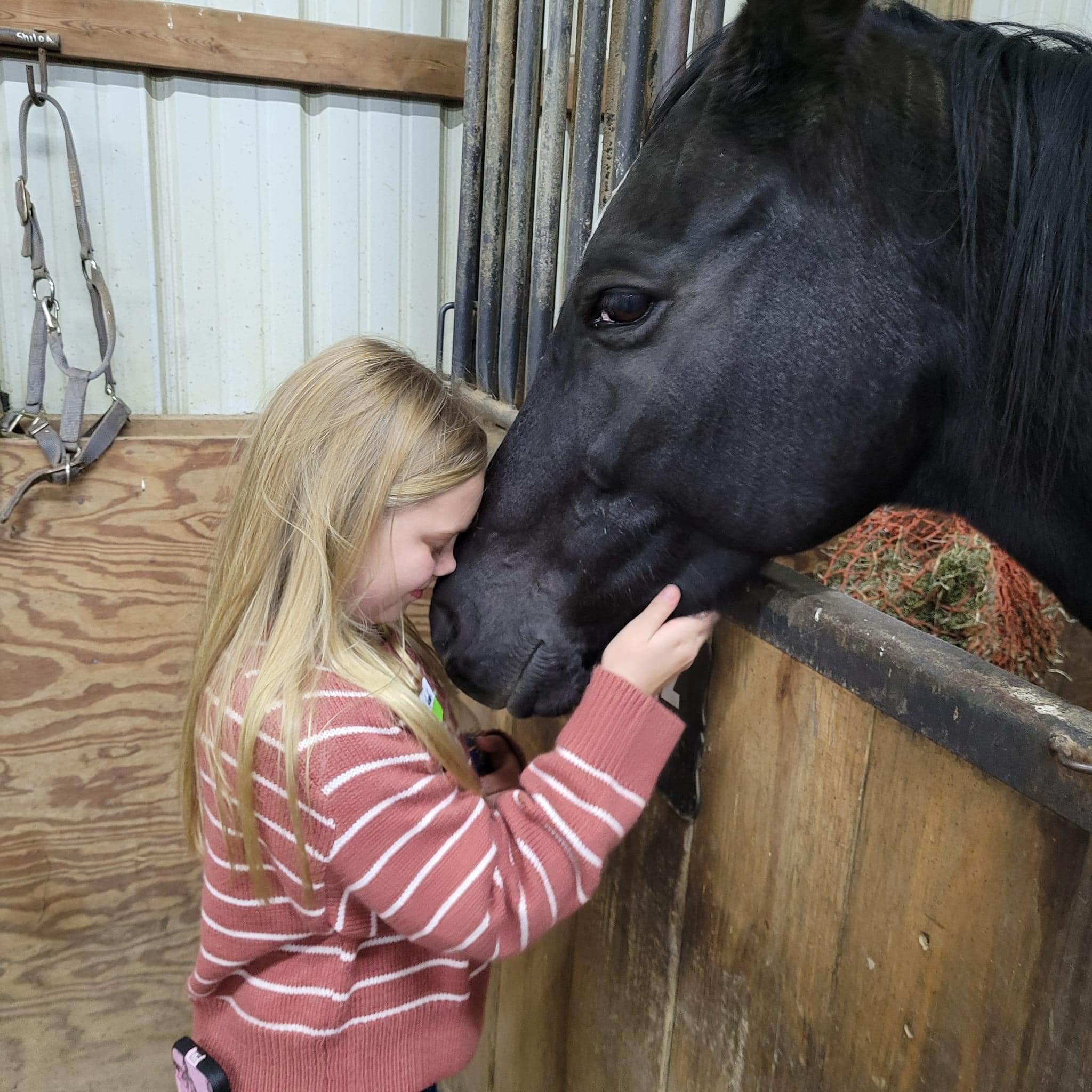 Volunteer of the Month:
their name goes here
Use this space to elaborate on the heading you mentioned above. You have just a couple of lines to convince your audience and to prove that you will help them with all their needs. Think, summarize and post!
Planning a trip
to see us?
Take a break from everyday life and come visit our happy farm family! Spend some time with the horses, chickens, mini donkey, barn cats, and even the friendly farm dog. Or if you just want to relax in nature for a bit - we've got plenty of fresh air waiting for ya'.